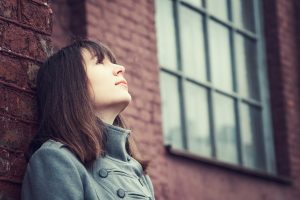 Our family has been through quite the season these last few months. I'm not talking about the holiday season (although we had that, too), but rather the season of change and wait. I will dig deeper into those lessons later.
While God has been working in my life, I've been trying to be aware of others that I can encourage. A challenge I made for myself and a dear friend was to get together with another mom for a Christmas type party. She hosted a ladies cookie exchange. I didn't end up getting anything to happen (I'll blame living in my parents' basement).
But today, I hope to encourage a fellow momma or two in a different way.
The anticipation of the holidays and family can be high. All of the planning, the food, the parties, and the presents – we can so easily be caught up with it all.
Than it's over.
Family is gone. The food added 10 pounds. And the presents might even be broken already. Those emotions that you were riding for weeks have dropped off.
That's normal. It happens. A lot of people are dealing with after Christmas blues.
But maybe you've been feeling this way for a long time. Maybe you used the excitement of Christmas to mask your struggle. You, too, are not alone.
Depression can be hard to explain. (My husband can testify to how hard it is to understand from the other side.) But that doesn't make it any less real.
Text a mom friend and plan a playdate at your home. I don't care if you've cleaned or if the place looks like something straight our of Pinterest, just do it! The kids are crazy. Who cares!? Get an outlet for your emotions.
Or turn up your favorite song and have a mini dance party alone or with your kids. Movement, smiles, and giggles go a long way.
And don't feel bad talking to your doctor either. You aren't the first person that they have talked to about this. The advice my doctor gave me three years ago was to exercise, to take time away from the kiddos (and don't feel guilty about it), and to go on a date with my husband. Simple advice. But this helped relieve a lot of the pressure I was putting on myself. These things along with some temporary medication helped tremendously.
If you want to chat about it with me, please do! I'd love to be able to pray for you.
Hi. I'm Tina.
Ever feel like your life isn't nearly as 'put together' as your Facebook friends? You don't have that perfectly clean living room or the time to make that amazing chocolate truffle cake? Let's pull back the curtain and talk about real life. Read more...