Last year for Thanksgiving I made a pecan pie that the hubby's grandpa could eat. I found a recipe that did not call for corn syrup. All that was left to do was minimize the amount of sugar. Now I'm his favorite.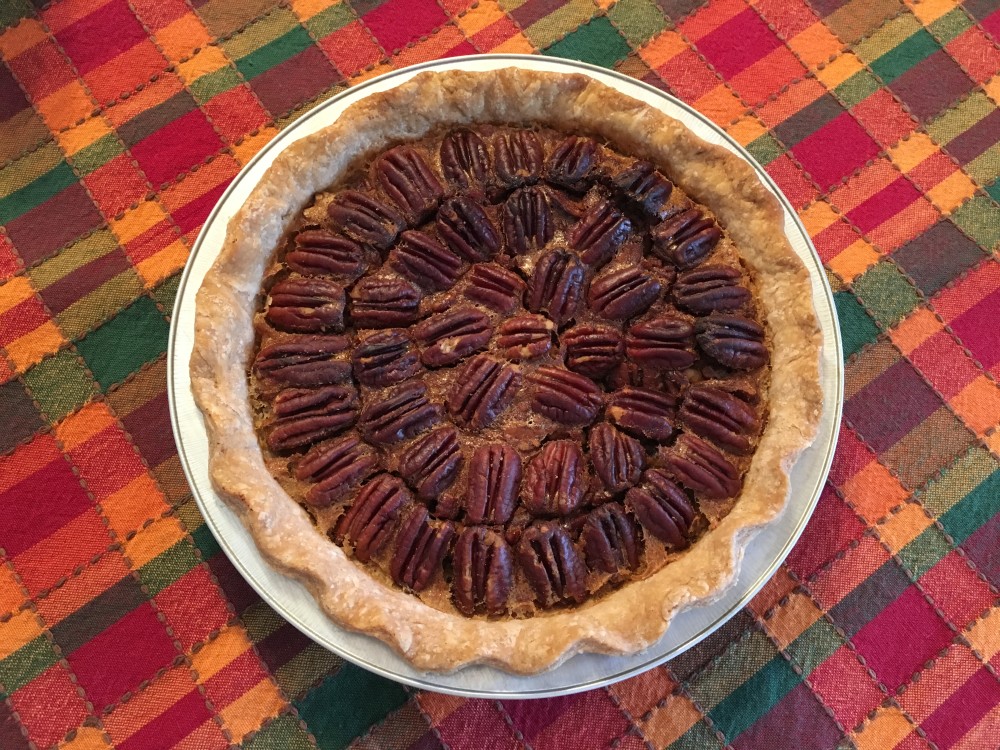 Splenda. That is the key. Here's what I did.
Diabetic Pecan Pie
Ingredients
1/2 cup light brown sugar
3/4 cup Spenda
1/2 cup butter
2 eggs
1 tablespoon all-purpose flour
1 tablespoon milk
1 teaspoon vanilla extract
1 cup chopped pecans
Directions
Preheat oven to 400*. In a large bowl, beat eggs until foamy, and stir in melted butter. Stir in the brown sugar, white sugar and the flour; mix well. Add the milk, vanilla and nuts. Pour into an unbaked 9 inch pie shell. (I added extra pecans on top to make it pretty.) Bake in preheated oven for 10 minutes at 400* then reduce temperature to 350* and back for 30-40 minutes, or until done. Need to avoid allergies? Use a milk substitute (ie. almond milk), Blue Bonnet dairy-free butter, King Arthur Gluten-Free All Purpose Baking Mix.
Hi. I'm Tina.
Ever feel like your life isn't nearly as 'put together' as your Facebook friends? You don't have that perfectly clean living room or the time to make that amazing chocolate truffle cake? Let's pull back the curtain and talk about real life. Read more...